Western Digital announced it is sampling its new UltraStar NVMe PCIe 4.0 SSDs to select hyperscale customers. The announcement came during the What's Next Western Digital event keynote opening day. The new Ultrastar 15.36TB, PCIe 4.0, 2.5-inch, and E1.L NVMe SSDs improve TCO and QoS consistency for continued digital transformation of data and applications to the cloud.

The growing as-a-Service offerings push cloud infrastructures to be increasingly disaggregated to deliver elasticity, scalability, and predictability. Disaggregating storage from compute also enables a new segment of high-capacity data center NVMe SSDs that improve storage utilization and increase data center rack densities for virtualized and multi-tenant environments. NVMe SSDs are accelerating the deployment of cloud services and data center scaling.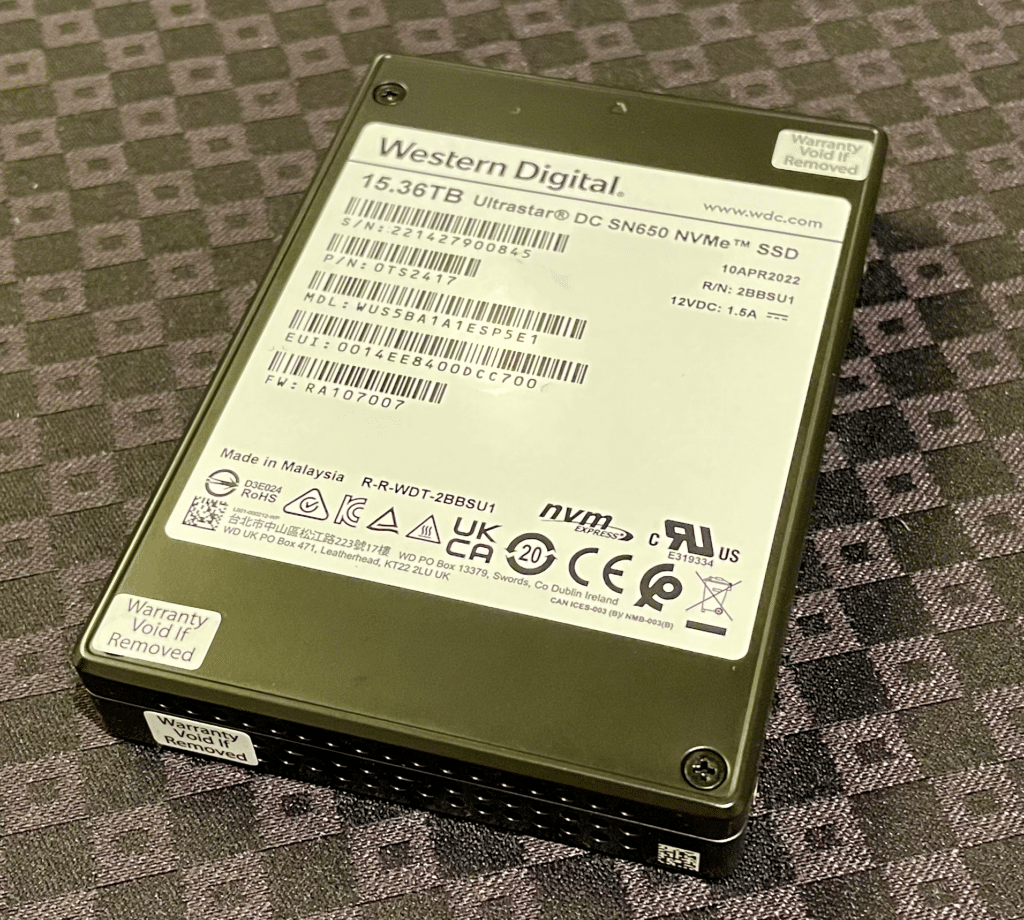 The new Ultrastar DC SN650 NVMe SSD family includes a 2.5-inch form-factor for traditional infrastructure and the slimmer ruler E1.L form-factor, with capacities up to 15.36TB, next-generation BiCS5 3D TLC NAND, and a PCIe 4.0 interface for those who need a more dense data footprint.
The Ultrastar DC SN650 NVMe SSDs improve storage resource utilization by increasing the number of virtualized hosts per SSD and consolidating larger application datasets such as big data analytics and AI/ML. Larger SSD capacities deliver low latency and higher throughput, translating into faster time-to-insights and real-time analytics. The E1.L form-factor significantly increases rack storage density, reducing TCO and improving storage manageability, serviceability and efficiency. The DC SN650 E1.L NVMe SSD is compliant with the OCP Cloud Specification 1.0a.
Production shipments for the UltraStar DC SN650 drives are expected in the second half of 2022.