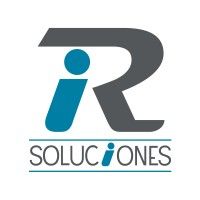 With offices in La Rioja, Spain, the company manages IT projects for SMEs from Spain with deployments globally. IR Soluciones provides communications, VoIP, and data center management services. Its customers are usually medium-sized companies that seek consultancy services and need help optimizing their servers.
There are 6 physical servers divided into 2 clusters and over 200 VMs in the company's offices. Most of the VMs are web servers on which the company hosts web applications developed by the software department, as well as customer webpages. VMs also host Microsoft Active Directory and file servers.
IR Soluciones manages customers' IT projects; thus, this sensitive data needs to be protected safely at all times. All data must be backed up, replicated and recovered quickly in case of any data losses. Essentially, it needs its data to be available 24/7. The software department must have backup copies in order to be able to recover previous versions of the VMs. The communications department depends on the availability of backups, as well.
Nakivo Backup & Replication has been protecting IR Soluciones' data and applications since the company was established in 2015. "We have been relying on Backup & Replication for more than 5 years and we are extremely satisfied with the Nakivo team and the solution itself. Instead of switching to another solution, we still continue being a Nakivo customer due to the excellent combination of functionalities paired with the professional support service," says Alberto Hijazo Barceló, IT manager, IR Soluciones.
Backup & Replication is installed as a pre-configured virtual appliance in the company environment with a Netgear NAS box as a repository.
"Installing the solution is intuitive and all the steps are easy to follow without any prior training. The web interface is complete and has many useful options. Our technical team has installed the software many times without any critical incidents," says Barceló.
Nakivo provides IR Soluciones with different types of backups, including virtual, server, and Microsoft Office 365 backup and different types of repositories.
"Backup & Replication provides an all-in-one backup system, where software and different types of hardware can be integrated together. VM backup is done every day and is completed overnight. The backup time, of course, depends on the machine. Secondly, we take advantage of both VM backup and Windows server backup. Finally, backup copies can be configured automatically in a way that won't interrupt the company's working hours," says Barceló.
IR Soluciones benefits the most from backup copy and Active Directory integration in terms of available functionalities. Both features have saved the company time since no manual help from the IT team is required.
"Active Directory integration is important for us in order to manage our IT system. VM replication and Instant VM recovery are also highly appreciated because we can recover all the data instantly if an unexpected event occurs. Moreover, it's an easy and fast process whenever we need to recover a VM. The fast recoveries allowed us to continue working as usual, without losing any data," says Barceló.
"For us, the most important aspect was to have all the backup elements integrated into just one solution. Besides, the solution should be easy and fast to use and manage. Backup & Replication fulfills all of these aspects and this is why we have been a Nakivo customer for more than five years. In addition, we value the automated backup system that makes backup copies without any manual intervention. Our experience with Nakivo's support has always been pleasant, as the support team has always been predisposed to answer any kind of technical question that we might have," concludes Barceló.