7,400/7,000MB/s sequential RW speeds maximum
Apacer Technology, Inc. has launched the AS2280Q4U, a M.2 Gen4 x4 SSD with 7,400/7,000MB/s RW speeds.
This SSD is protected by heat dissipation fins that keep temperatures low and high performance. It meets the M.2 SSD requirements for PS5, making it a simple solution to gain extra storage space on PS5. And a 5-year global warranty makes it a choice for both gamers and digital content creators like animators, YouTubers and video editors.
Fast interface loads world in moment
AS2280Q4U's PCIe Gen4 x4 interface is compliant with the NVMe 1.4 standard. With sequential read/write performance of up to 7,400/7,000MB/s, it is 2x as fast as a Gen3 SSD, and 15x faster than a SATA SSD, providing performance for gamers and video creators.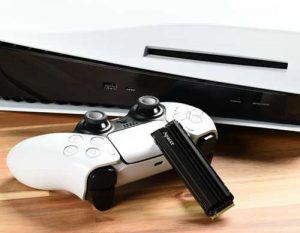 Matches PS5 specs
The AS2280Q4U takes advantage of 3D NAND flash technology to pack an amount of storage into a compact space. Capacity options of 512GB, 1TB and 2TB are available. All the physical and technical dimensions match the PS5's requirements, and installation is quick and easy. This SSD provides a dedicated heat spreader with special diversion cutting design to reduce the PCIe 4.0 SSD temperature by up to 35%. So gamers don't need to worry about performance reductions caused by higher temperatures.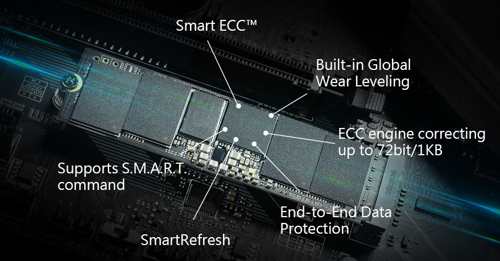 Built-in data protection mechanism with 5-year global warranty
To provide users with a flawless high-speed experience, the AS2280Q4U have a number of built-in protection technologies. SLC caching is a technology designed to effectively ensure that data is stored correctly and stably. With the built-in wear leveling technology and automatic error correction functions, it can extend the service life of the SSD and improve operational stability, and also ensure that the product maintains consistent performance after long-term use.