The Acasis USB-C 10-in-1 hub with SSD enclosure (CM073) is an all-in-one solution built for professionals looking to increase connectivity, access to storage, and workflow. The Acasis hub offers a range of connectivity options for external devices along with the support of up to an 8TB SSD via a single M.2 bay. This hub can also support up to 10Gbps read and write, a 4k@60Hz display, and deliver up to 80W of power output through a user-supplied power adapter.
Acasis USB-C Hub with SSD Enclosure
For those that aren't entirely familiar with Acasis, they are a company that is known for producing a wide variety of end-user accessories, including capture cards, hubs, and cables. The USB-C hub that we are reviewing today was actually part of a 2021 Kickstarter and Indiegogo campaign started by Acasis to draw support for the product. The campaign had a total of 4641 backers.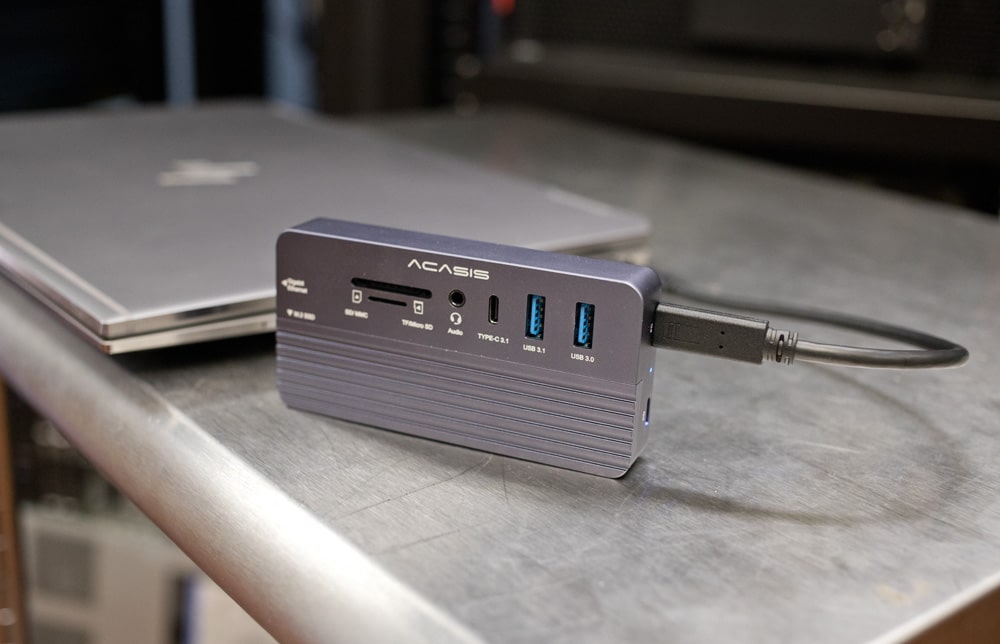 Since Acasis has engineered this 10-in-1 USB-C hub with versatility for any home office in mind, they have added support for NVMe (M Key) and SATA (B/B&M Key) along with support for 22*30/22*42/22*60/22*80mm. Because of this wide range of compatibility, users are able to put nearly any SSD that they might have into this hub.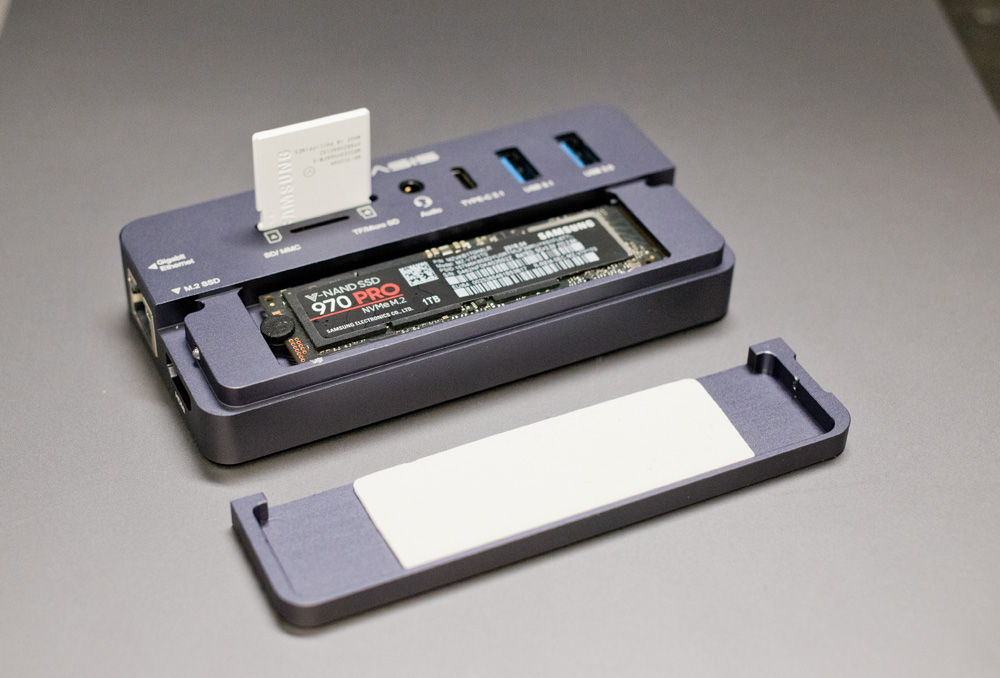 The hub supports Windows 10, Linux, and Mac OS 10.3 or higher. Since this hub supports Mac OS, it is great for Apple notebook users who are really limited by ports and/or storage. While not mentioned the hub is also supported by the Apple iPad Pro and Air that offer the USB-C connection. We tested it with an iPad Air 5th Gen, and saw support for all devices except the HDMI out. This was highly useful the SSD slot provided a ton of bulk storage and we could move media files around after a photoshoot with ease. With it being not much larger than most charging blocks, it was a nice surprise finding this supported. These parts all worked without supplying external power too, so you didn't need to wire it up with an AC adapter.
The Acasis USB-C 10-in-1 hub can be found on the Acasis website and is currently $99.00, on sale from $130.00, and comes in three colors: silver, black, and space gray.