The Seagate Exos X20 is effectively the same drive as the NAS-oriented 20TB IronWolf Pro, but offers a SAS 12Gbps interface and other formatting options. Seagate also says that the Exos doesn't receive the same firmware enhancements for NAS environments that the IronWolf Pro, which causes them to perform differently in that type of testing.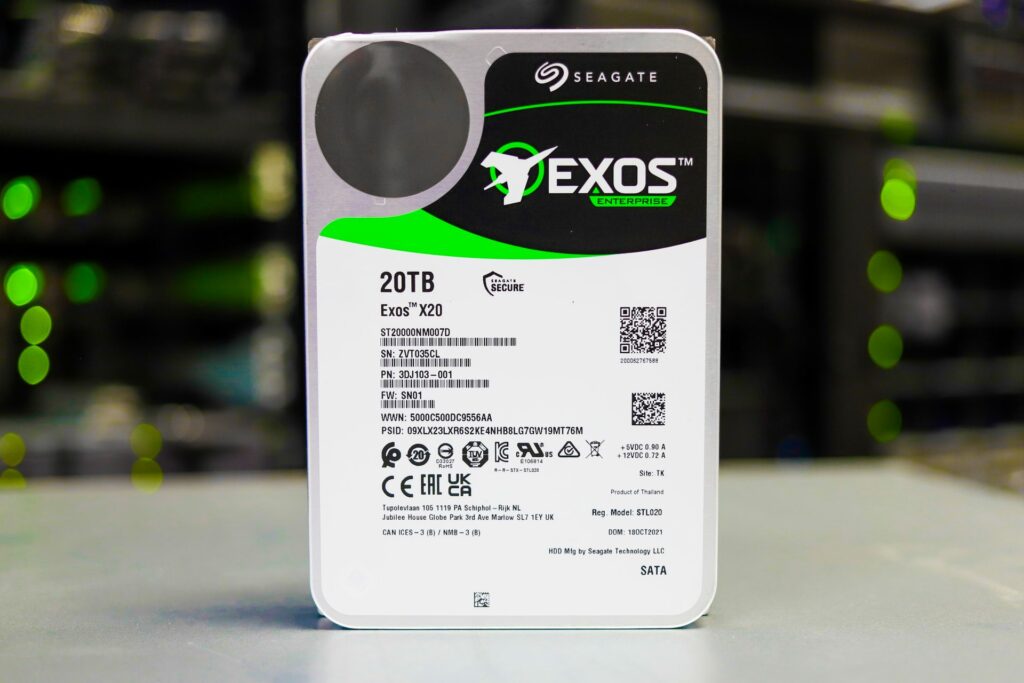 The Exos X20 is available in 18TB and 20TB capacities. It is available as a self-encrypted drive (SED). Seagate rates it for a 2.5M-hour MTBF (double that of the IronWolf Pro 20TB) and a 550TB/year workload. All models are helium-sealed to lower weight and improve performance.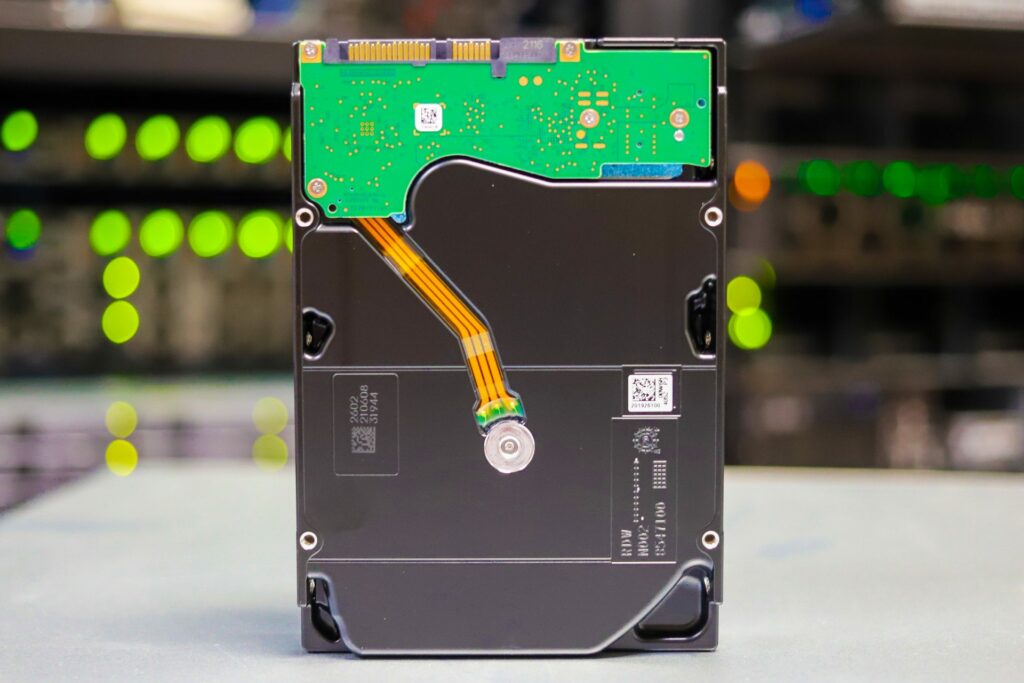 The Exos X20 under review is the 20TB model, which is rated for a sustained data transfer rate of 285MB/s and a low 4.16ms latency. It retails for $669.99. The IronWolf Pro 20TB is slightly less expensive $649.99. While the launch price is higher, market rates for these two families have the Exos much lower. On the 16TB capacity, for example, the IronWolf Pro has a street price of $468, whereas the 16TB Exos sells for $301. This huge price difference will come into play as we look at the performance differences between the two models, which the spec sheet doesn't really dive into.
The X20 is covered by a five-year warranty, which includes three years of Seagate's data recovery service. The company claims a success rate of 95%.
The Exos X20's full specifications are below.
Capacity
18TB, 20TB
Interface
SATA 6Gbps, 12Gbps SAS
Performance
Spindle Speed
7200RPM
Max. Sustained Transfer Rate OD
285MB/s (272MiB/s)
Average Latency
4.16ms
Interface Ports
Single
Rotational Vibration @10-1500Hz (rad/s^2)
12.5
Power Consumption
Idle Power, Average
5.4W
Max Operating, Random Read/Write 4K/16Q
9.4W, 6.4W
Power Supply Requirements
+12V and +5V
Features
Helium-sealed design

Conventional Magnetic Recording (CMR)

Super Parity

Low Halogen

PowerChoice Idle Power Technology

Hot-Plug Support3

Multisegmented Cache (MB)

Organic Solderability Preservative

RSA 3072 Firmware Verification (SD&D)

Reliability
Mean Time Between Failures (MTBF)
2,500,000 hours
Reliability Rating @ Full 24×7 Operation (AFR)
0.35%
Non-recoverable Read Errors per Bits Read
1 sector per 10E15
Power-On Hours (per year)
8760
512e Sector Size (Bytes per Logical Sector)
512
4Kn Sector Size (Bytes per Logical Sector
4096
Limited Warranty
5 years
Environmental
Operating Temperature (ambient, min)
5 deg. C
Operating Temperature (drive reported, max)
60 deg. C
Nonoperating Temperature (ambient, min)
-40 deg. C
Nonoperating Temperature (ambient, max)
70 deg. C
Nonoperating Vibration 10Hz to 500Hz (Grms)
2.27
Operating Shock 2ms (read/write) (G)
40/40
Nonoperating Shock 1ms and 2ms (g)
200
Acoustics, Idle (typical, measured in Idle 1 state)
28 dBA
Acoustics, Seek (typical)
 30 dBA
Physical
Height (mm/in, max)
1.028in/26.1mm
Width (mm/in, max)
4.010in/101.85mm
Depth (mm/in, max)
5.787in/147.0mm
Weight (g/lb, typical)
670g/1.477lb