Customers can take advantage of NFSv4.1 on any of workloads in AWS, Google Cloud, or Azure.
by StorageNewsletter.com  
Qumulo, Inc. announced support for network file system protocol NFSv4.1 in the latest version of Qumulo Core.
Click to enlarge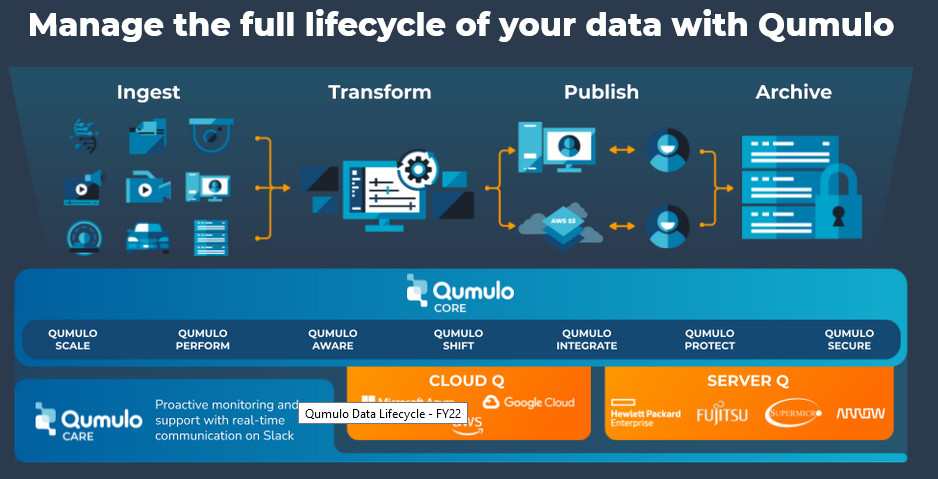 Support for NFSv4.1 is included in Core version 4.3.0.
With NFSv4.1, the company's customers spanning higher education, life sciences and financial information service industries will be able to delegate fine-grained permissions control to end-users, improving the experience for scalability, interoperability, security, and ease of management.
"Our customers need to serve all of their file workloads from one namespace and with one simple management experience. Increasingly, those organizations have adopted NFSv4.1 in order to take advantage of its more robust security, better performance over dispersed networks like the cloud, and simpler management. That's why we brought NFSv4.1 to Qumulo Core," said Ben Gitenstein, VP, product. "The key advantage Qumulo brings in our support of this new version of NFS – like all of our file access protocols – is that it is built into the Qumulo Core, our software, which means it is optimized for performance, reliability, and security from the ground up, scales linearly as customers expand their systems, and runs uniformly no matter where customers deploy Qumulo."
Click to enlarge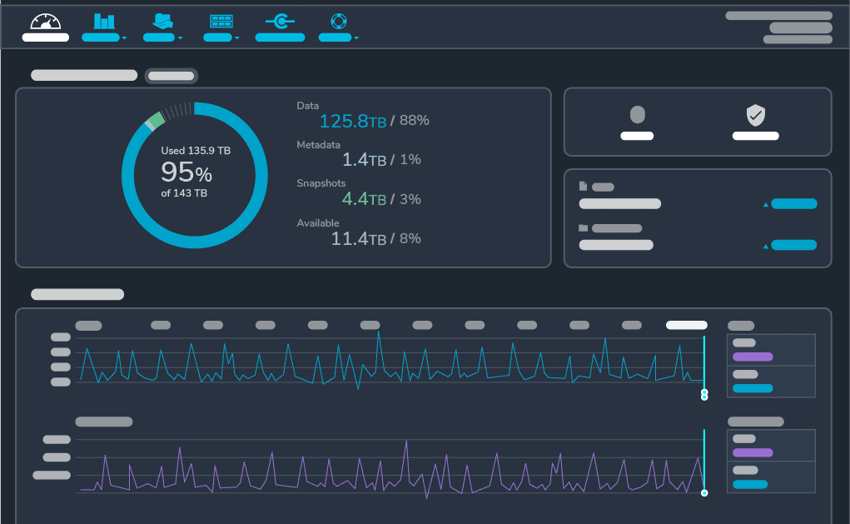 Managing permissions across protocols in a single namespace can be challenging, especially when a change to one protocol is not automatically replicated to others. The company offers cross protocol permission (XPP) support to automatically manage complex permissions across protocols. NFSv4.1 is supported by Qumulo's XPP, eliminating the complexity of managing multiple security contexts across NFSv4.1 in addition to firm's other supported protocols. This allows enterprises to bring workgroups together so that any user can work on any file from any platform without maintaining cross protocol permissions.
Cloud customers can take advantage of NFSv4.1 on any of their workloads in AWS, Google Cloud, or Azure. firm's scalability means Qumulo Core 4.3 and later with support for NFSv4.1 enables the creation of the largest multi-protocol file namespace possible for active storage compared with any competing platform or any CSP offering.
"Qumulo's simple and straightforward system architecture makes it very well suited for us," said Clint Miller, CTO, Igniter Media. "We have a small team, so ease of use is important and saves valuabl time. We much prefer to keep our operations smooth and simple."