Revealed at Pure//Accelerate techfest22, the Pure Storage FlashBlade//S family of products offers a new modular architecture built on co-designed hardware and software. The platform leverages a "nearly unlimited scalable metadata architecture" by offering more than twice the density, performance, and power efficiency of the previous generation FlashBlade. The flexible design allows the platform to evolve with customer requirements as new technologies mature over time.
In 2017 Pure Storage introduced FlashBlade as a unified fast file and object scale-out storage platform and considered the first high-performance storage solution for modern data. At the same time, Pure also architected the software and created DirectFlash technology, their in-house SSD, to anticipate future needs for flash across a broad spectrum of workloads.
Pure Storage FlashBlade//S
The FlashBlade//S announcement introduces a modular architecture that separates compute from capacity. Storage, compute, and networking elements can be upgraded flexibly and non-disruptively to deliver a highly configurable and customizable file and object platform. Pure FlashBlade//S provides high-performance levels and capacity optimization with Pure's propriety all-QLC architecture. Interestingly they've done this without solutions like a large on-drive DRAM cache footprint or SCM write tier.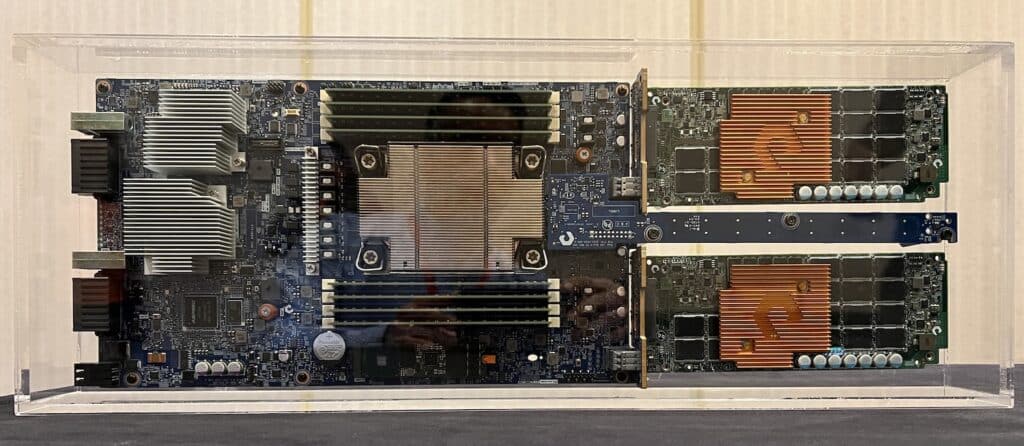 Pure showed off one of the blades under plexiglass to help visualize the componentry. The compute portion of the module takes up roughly 2/3 of the board with the slots for four of their QLC DirectFlash modules (DFMs) on the right. When the blades are loaded into the chassis, the flash is accessible in the front and is serviceable like a standard SSD.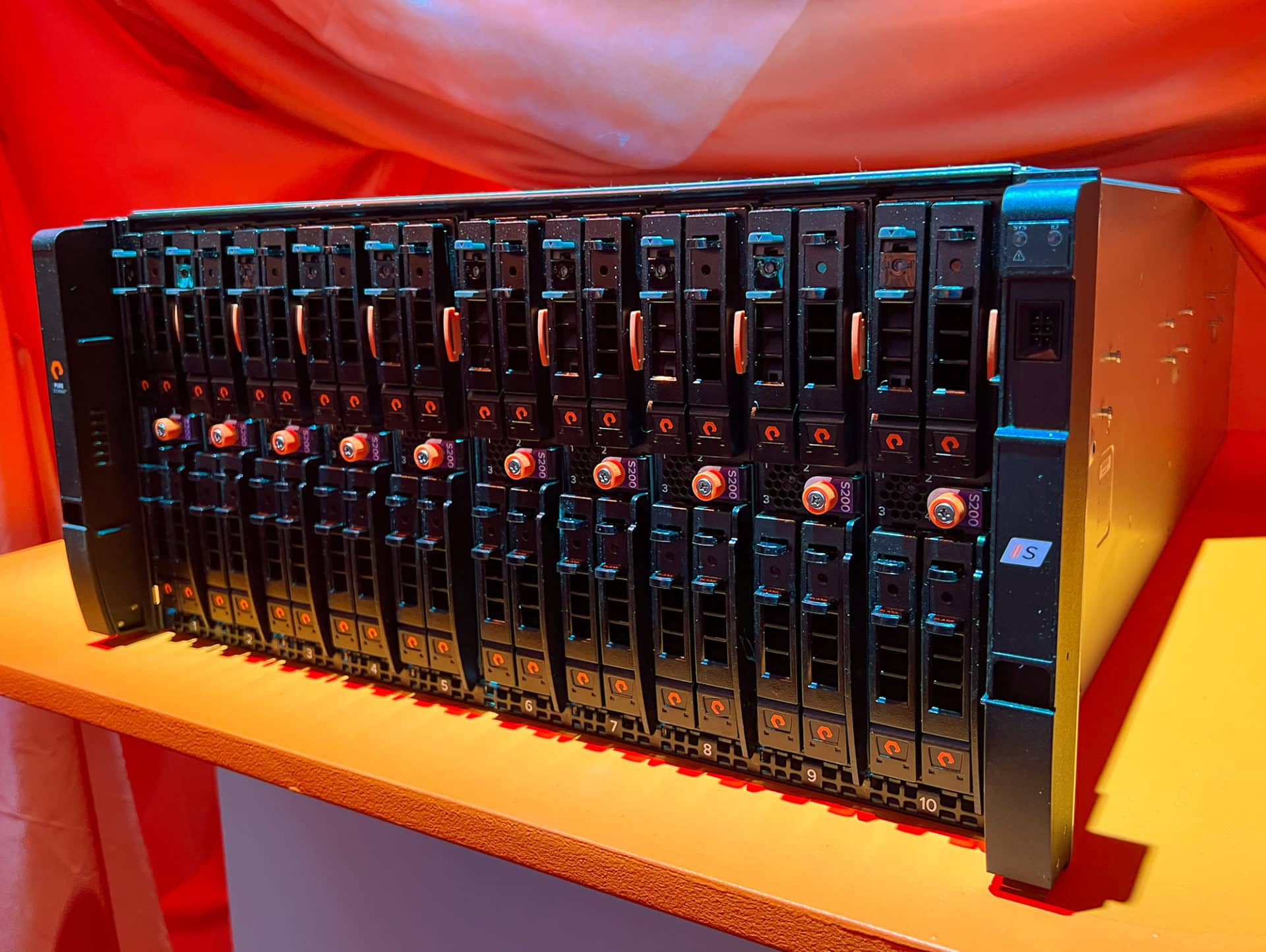 The chassis is 5U (a little larger than the 4U chassis prior) and supports ten of the FlashBlade//S units. When fully populated with 48TB DFMs, a single Pure Storage FlashBlade//S chassis can hold nearly 2PB raw. After data reduction, the math that includes performance, capacity, and cost starts to get pretty interesting.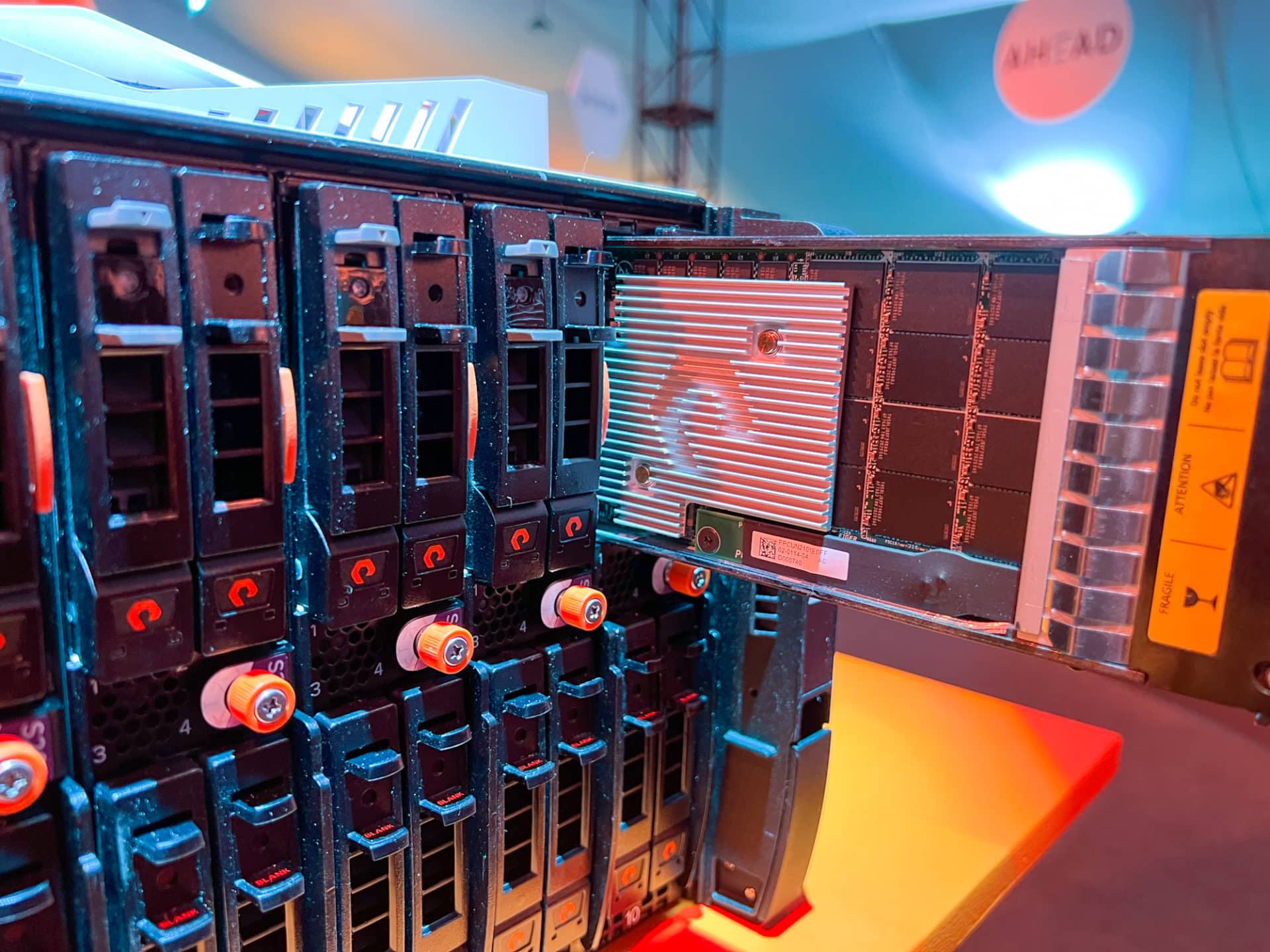 Much of the performance gains in FlashBlade//S come from the upgraded networking, backplane connectivity, move to Ice Lake CPU, and a more beefy DRAM footprint. It's not all about performance though, as Pure is quick to point out the efficiency of the system, which they feel gives them an important strategic benefit. According to Pure representatives, few of their competitors actually ship this much capacity in a similar rack footprint, which furthers their efficiency messaging.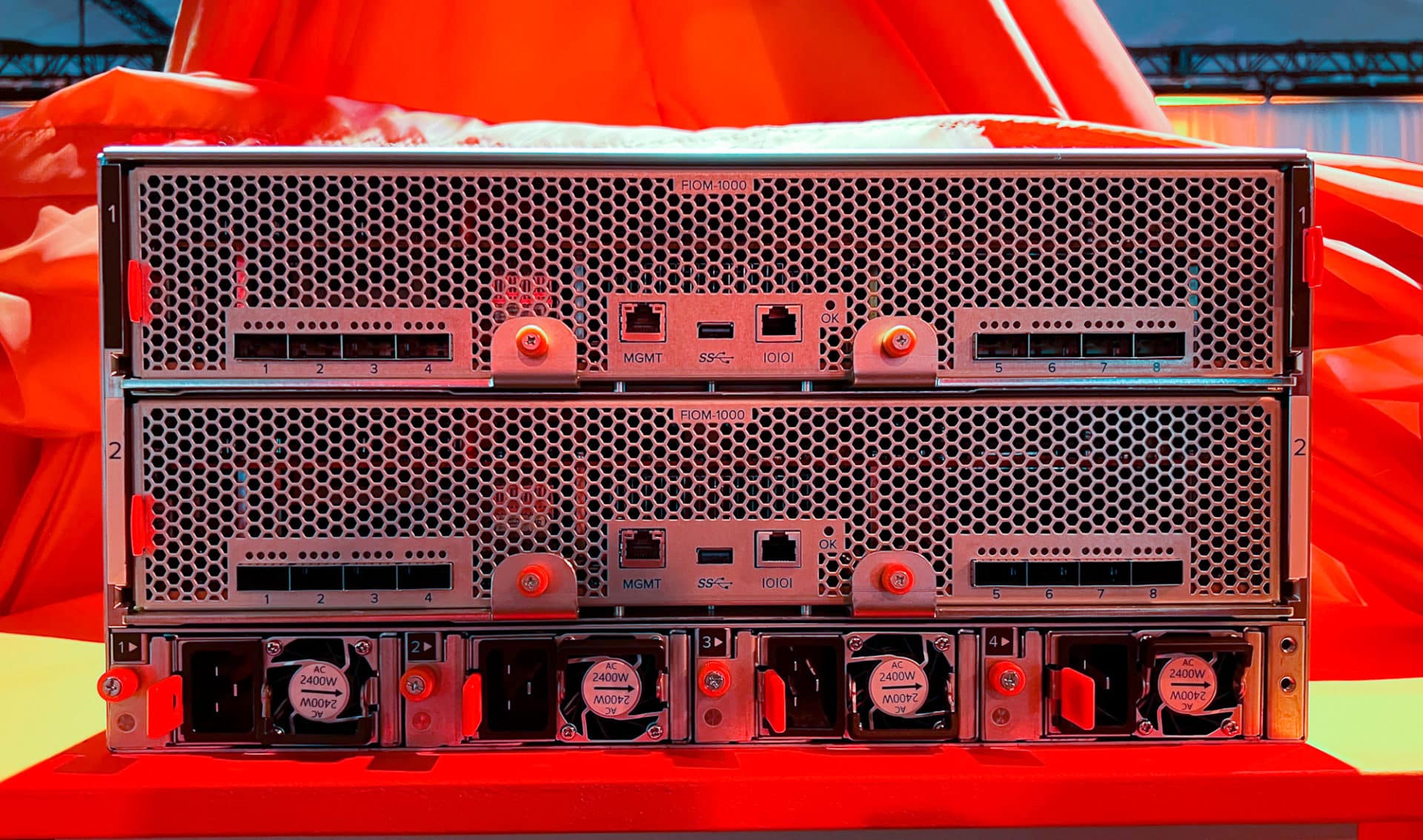 Pure is also aiming for a ten-year life of the system, with a goal to reduce e-waste. A key tenant in the design is to let the chassis continue to grow as new technology comes about. Clearly, it's easy to see how DFMs and compute segments can be removed and upgraded, but Pure is thinking about how to extend the chassis as well. Currently, it supports 100GbE for instance, but there's a roadmap to get to 400GbE when customers are ready for it.
Pure Storage FlashBlade//S
Evergreen
By leveraging popular Evergreen subscription-based services, customers get flexibility and non-disruptive upgrades with FlashBlade//S. Organizations never have to worry about their storage platform becoming obsolete, disruptive data migrations, and forklift upgrades again. This is further improved with today's announcement detailing the expanded Evergreen portfolio.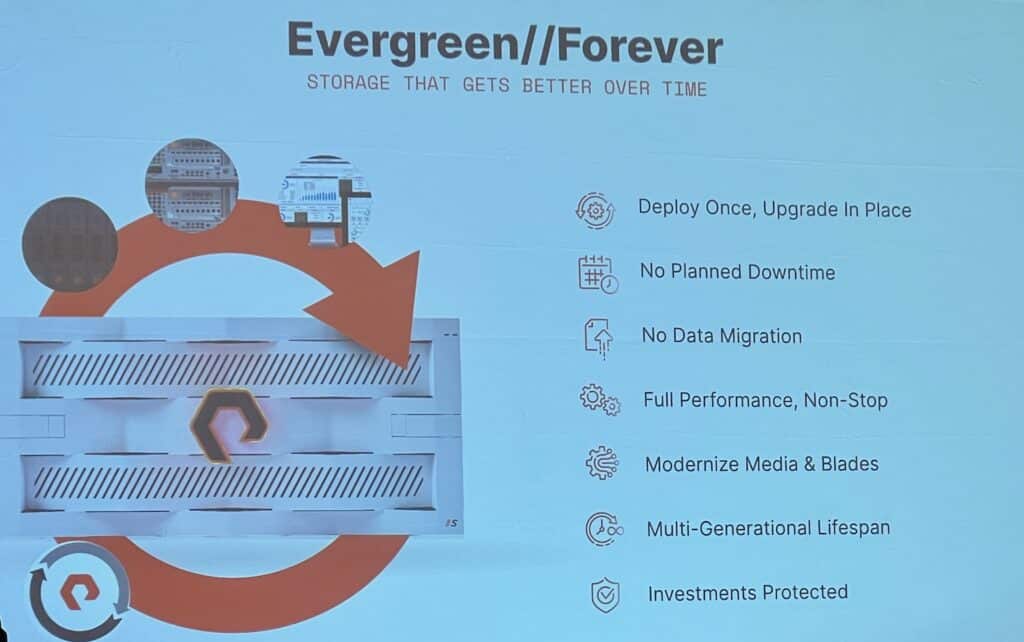 As part of today's launch, Pure also announced the next generation of AIRI//S, the industry's first comprehensive AI-Ready Infrastructure powered by NVIDIA. This Pure and NVIDIA solution further enhances FlashBlade's broad use cases across AI, machine learning, and modern analytics.