2021 has been a good year for African startups. This year, the continent has already minted five unicorns. After the lull in investment activities in 2020, investments in African startups are on track to exceed the $2 billion record set in 2019.
As has been the case in previous years, the bulk of the funding has gone to fintech startups with the fragmented nature of the continent's financial system providing an opportunity for innovative founders and investors.
As of October 2021, Africa: The Big Deal reported that 57% of the amounts raised which was slightly above $1.6 billion has gone to fintech startups. One such fintech is FairMoney, a digital bank that currently offers lending services in Nigeria, India, and France.
In July, the startup raised a $42 million Series B led by Tiger Global to consolidate its position in India and Nigeria. This follows its $10 million Series A round raised in 2019. 
On Thursday, November 18, 2021, the company hosted investors, the media, and industry leaders at its first investor conference. Following a brief introduction, the CEO and co-founder, Laurin Hainy took to the stage to share the startup's journey since inception.
In his welcome address, Hainy revealed that the conference was "conceived to provide an avenue for capital market operators, investors, fintech players, regulators, industry associations, and other financial industry participants to discuss the role of digital financial models in providing meaningful financial inclusion for Nigeria."
In Nigeria, traditional banks have typically shied away from offering loans to individuals and small businesses without collateral. This is the segment FairMoney serves and Yaw Mante, the startup's Head of Finance revealed that not only have they been able to offer loans to these people, but they have also had a very low default rate.
He disclosed that in order to do this, the startup makes use of data science and underwriting algorithms to predict how likely an individual is to default on their loan before deciding how much risk they are able to take.
In the absence of data on users, the startup may initially give such customers smaller amounts to gauge their ability to repay the loans. Depending on how the borrower performs, they are then able to offer higher amounts to them. So far, in 2021, the startup has given out loans worth more than ₦70 billion.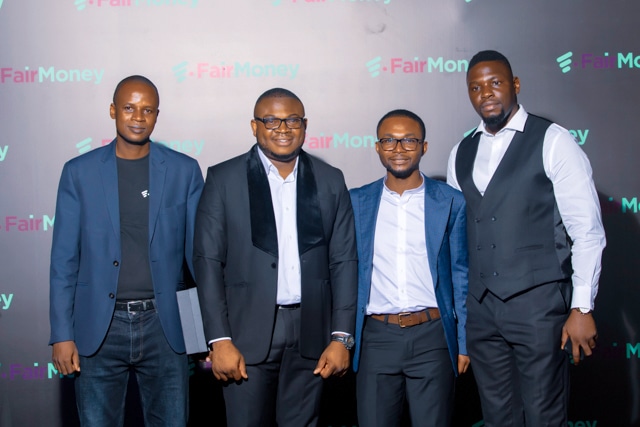 Having recently acquired a microfinance license, Mante explained the reason for that, "Loans are not the only products that our customers need. They need to be able to pay, they need to be able to save, they need to be able to invest. The way that we think about our business is that we look at our customers, we look at what they need and we try to work with them to provide that.
In order to do all of these things, we need to upscale our license and hence why we acquired the microfinance license. Over time, we'll look at our options to continue to provide more complex products and services to our customers."
With several players in the fintech industry, Mante discussed the startup's evolution towards a multi-product full-fledged digital bank. "Our unique selling point is we want to be able to provide all of the banking needs of our customers but we start with the product we think is the most pressing."
For a lot of startups, a Series B is often followed by expansion. However, Hainy says FairMoney would consolidate its position in its current markets. "I think we're very excited about the opportunities in Nigeria and India. They are two out of the four biggest countries in the world and they're very underserved."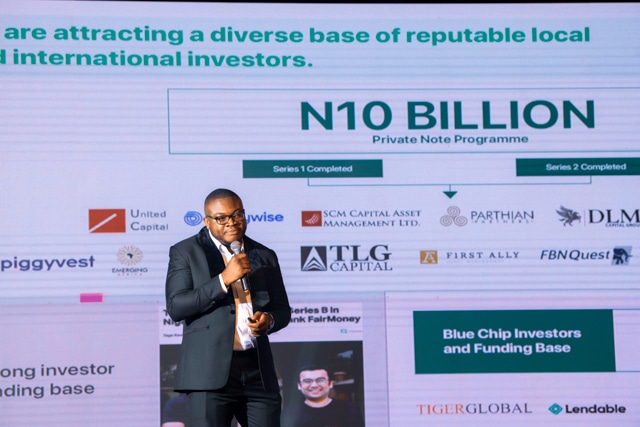 He also pointed out that while the fintech space in India and Nigeria possess some similarities, there are more people in India who possess some level of digital identification compared to Nigeria.
There was also a panel session on the role of fintech startups in financial inclusion in Nigeria. It featured Nicole Yembra, Founder and Managing Partner of Chrysalis Capital, Sonnie Ayere, GMD/CEO, DLM Capital Group, Yaw Mante, Head of Finance, FairMoney, and Bayo Rotimi, Managing Director of Greenwich Merchant Bank.
Despite the progress recorded by fintech startups in the country, the jury is still out on how much impact they really have with the vast majority of the country still lacking access to the financial system. Hainy sees this as a challenge and believes that FairMoney is perfectly positioned to solve this challenge.