Up to 300MB/s data transfer, supporting LTFS technology, shipping with Hedge Canister LTFS archiving software for macOS
by StorageNewsletter.com
mLogic announced that its mTape and mRack are available with LTO-9 drives.
mTape front and rear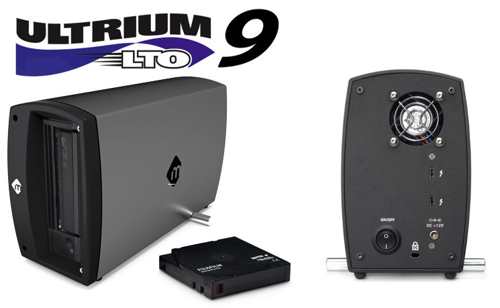 Both units feature Thunderbolt 3 connectivity, a native storage capacity of 18TB per tape and a data transfer rate of up to 300MB/s.
mTape and mRack support LTFS technology and ship with Hedge Canister LTFS archiving software for macOS.
mTape LTO-9 highlights:
Desktop LTO-9 tape archiving solution with Thunderbolt 3 connectivity
Portable form factor with rugged, light-weight aluminum construction
DC powered for operation in any environment
mRack front and rear

mRack LTO-9 highlights:
1U rack mountable LTO-9 tape archiving solution with Thunderbolt 3 connectivity
Available with single or dual LTO-9 tape drives
For mounting in standard 19″ racks or Digital Imaging Technician (DIT) carts
"By incorporating LTO-9 technology throughout our Thunderbolt enabled mTape and mRack product lines, mLogic continues its mission of providing the most innovative tape archiving solutions in the industry", said Roger Mabon, CEO. "LTO is without question the most cost-effective and robust storage medium to safeguard content for the long-term. mTape and mRack with LTO-9 now offer an astounding 18TB of native storage capacity per tape cartridge and are ideal for protecting the vast amounts of material generated by companies in the media & entertainment, medical imaging and video surveillance fields."
"We're very happy to see a new gen of LTO supporting tape sizes matching typical HDDs. Productions are creating more and more data each day, so being able to archive more TBs per 24 hours is extremely welcome", said Paul Matthijs Lombert, CEO, Hedge. "Canister developed in tight collaboration with mLogic, fully supports LTO-9 and its accompanying 2.4.4 version of LTFS which together are a big step forward."
mTape and mRack with LTO-9 drives are available from network of authorized resellers and distributors.