Micron has announced additions to its embedded product portfolio and ecosystem partnerships focused solutions optimized for complex memory and storage demands at the intelligent edge. Specifically, Micron is now customer-sampling the 1.5TB i400 microSD card, which is dubbed the world's highest-capacity microSD.
The Micron i400 features the company's 176-layer 3D NAND and is designed for a range of rugged environments like industrial-grade video security. Micron has also unveiled they are adding new partners to its Industrial Quotient (IQ) partner program and announced that their LPDDR5 memory is now ISO 26262 ASIL-D certified, a world first.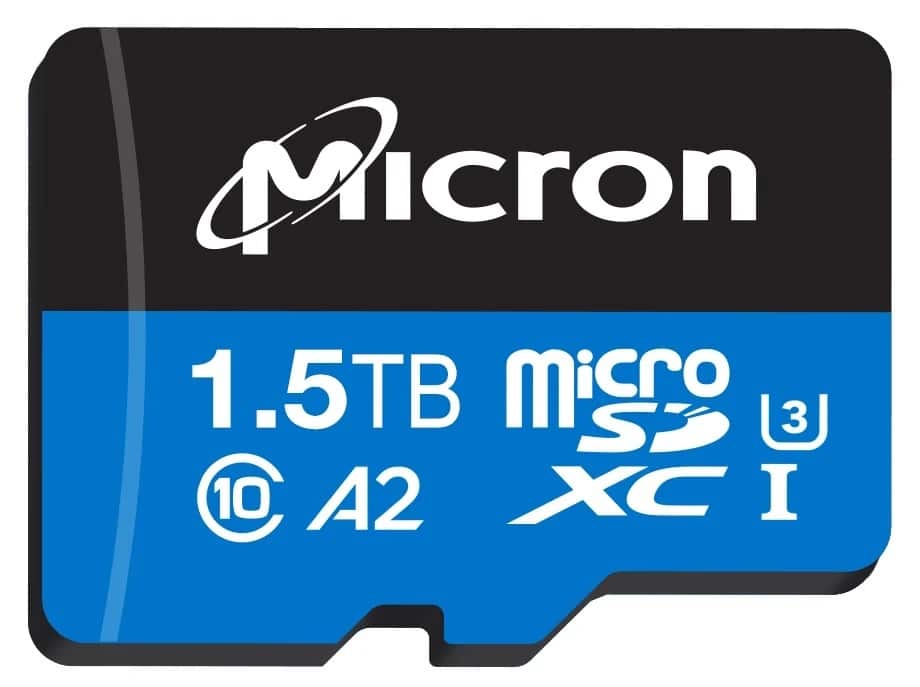 Micron i400 microSD Card
The Micron i400 is ideal for fleet dash cameras, smart home security, police body cameras, and AI-enabled cameras in factories all need storage capable of handling media-rich data. Moreover, because of its massive capacity, the new i400 is also ideal for video storage at the edge and hybrid VSaaS deployments.
Its capacity point allows it to store 120 days of video security media locally, which means that users can more effectively optimize and lessen the amount of data that needs to be stored on the cloud. This certainly is ideal for smaller businesses looking to reduce their network bandwidth, as well as for those with limited bandwidth like the cargo ship or oil rig industry.
In addition, bringing primary storage to the edge allows for real-time AI analytics and faster decision-making within smart cameras. This speed is especially crucial for critical law enforcement, public health, and safety decisions.
The i400 features:
Five years of high-quality continuous 24×7 recording
Ability to concurrently handle 4K video recording and up to eight AI events per second, such as object detection and classification (license plate or facial recognition)
Two million hours for mean time to failure