The Ironkey Vault Privacy 80 External SSD is the newest model released in the Kingston Digital encrypted device lineup. The VP80ES marks the first OS-independent external SSD featuring a colored touch-screen for wide versatility along with hardware encryption for data protection. The VP80ES uses XTS-AES 256-bit encryption protecting against brute force attacks and BadUSBs, and for quicking traveling, Kingston has included a neoprene carrying case.
IronKey Vault Privacy 80 External SSD
The IronKey Vault Privacy 80ES provides a high level of physical encryption for users' data. The drive has a touch screen word, phrase, or number-based authentication system that once the admin password has been inputted, will allow access to all functions of the device. Unforatently, the VP80ES isn't able to be used without connecting it to a host device, so all admin functions have to be executed when connected.
We have reviewed many encrypted USB drives and the same thing that many of them share is the use case scenarios of encrypted drives. Many encrypted drives are used for manufacturing, finance, and healthcare environments. Still, Kingston has also stated that the Vault Privacy 80ES was created for a range of uses, including those mentioned, and for professionals like content creators.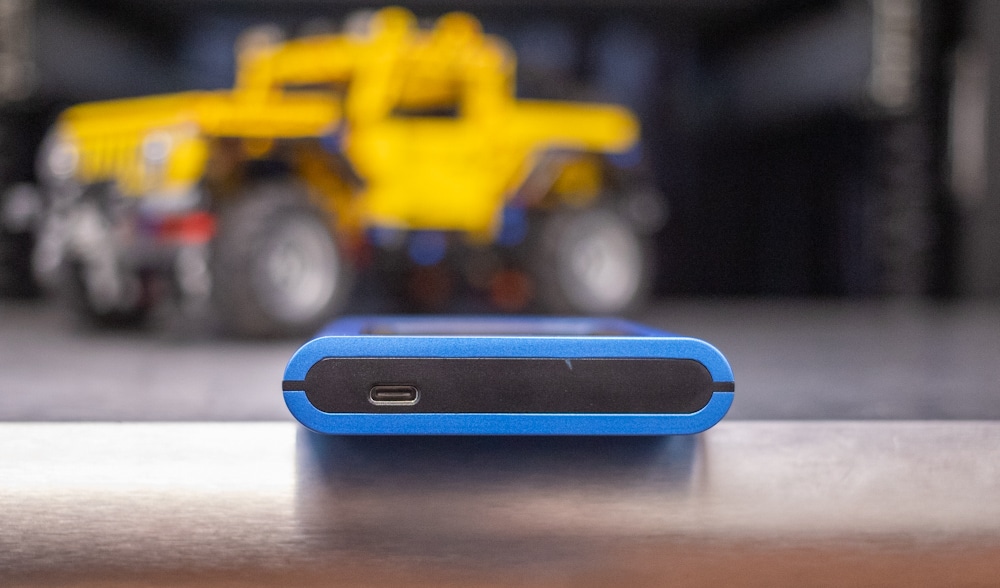 Powering the Vault Privacy 80ES is a Common Criteria EAL5+ certified secure microprocessor. This microprocessor is designed to protect against threats and possible tempering with features including, always-on hardware-based encryption and a dedicated crypto engine with XTS-AES 256-bit encryption that provides better security than software-based alternatives.
Kingston IronKey Vault Privacy 80 External SSD is available in 480GB, 960GB, and 1920GB capacities and is backed by a limited three-year warranty, and free technical support. The drives aren't widely available yet, but street pricing looks to start around $300 for the 480GB unit.
Here is a full spec list for the IronKey Vault Privacy 80ES.
Interface
USB 3.2 Gen 1
Connector
Type-C
Package Includes
Neoprene travel case, USB 3.2 Gen 1 C-to-C cable, USB 3.2 Gen 1 C-to-A cable.
Capacities
Speed
Up to 250MB/s read, 250MB/s write
Dimensions
122.5 mm x 84.2 mm x 18.5 mm
Operating Temperature
0°C to 45°C
Storage Temperature
-20°C to 60°C
Interface Compatability
USB 3.0/USB 3.1/USB 3.2 Gen 1
Warranty/Support
Limited 3-year warranty
OS Compatible

Microsoft Windows®
macOS®
Linux®
Chrome OS™
Any system that supports a USB mass storage device.