Fungible announced a significant upgrade to its Fungible Storage Cluster (FSC) software with FSC 4.0, leveraging the Fungible DPU to deliver workload-centric block storage and empower data center cloudification. The Fungible Storage Cluster is an all-flash NVMe over TCP disaggregated storage platform.

Storage Driven by the DPU
This major release delivers the Fungible DPU to the host by introducing the Fungible Storage Initiator enabling NVMe/TCP offload at the host along with line-speed data security. The Fungible Storage Initiator accelerates workloads and offloads NVMe/TCP from CPUs, allowing servers to focus on the application while FSC deals with protocol processing and storage virtualization. Last year, San Diego Supercomputer Center validated the benefits of the Fungible Storage Initiator.
Fungible developed the Fungible's DPU architecture based on what type of micro-architecture it would take to process data-centric workloads while providing the highest possible performance. The Fungible DPU runs on FunOS, a purpose-built operating system that supports programming for writing data-centric applications in standard ANSI-C. Additionally, with the Fungible Storage Cluster, Fungible has built software stacks for storage and networking used in powerful scale-out storage systems.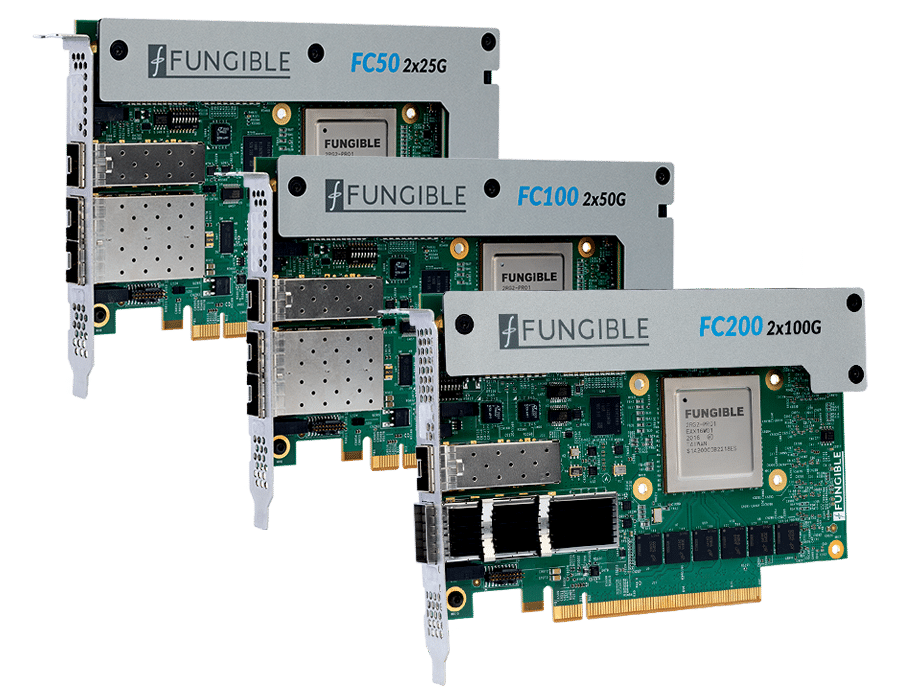 Fungible FSC 4.0
In addition to the Fungible Storage Initiator, FSC 4.0 delivers new software features for both new and existing customers. FSC has the highest performance network erasure coding (EC), an alternative to RAID and replication schemes, in the market.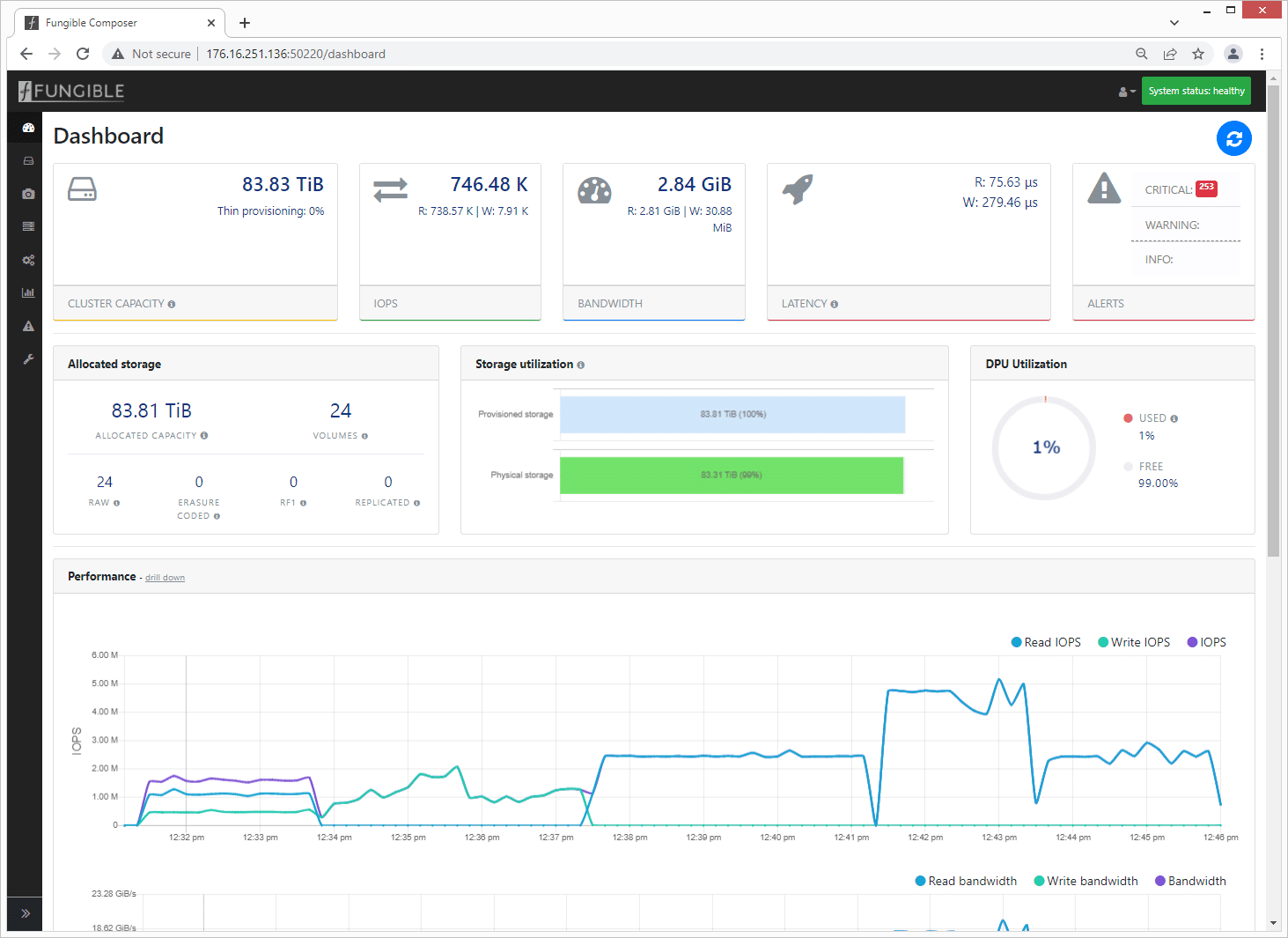 Fungible's high-performance network erasure coding (EC) is available starting with a cluster as small as three FS1600 storage nodes. The FSC 4.0 release does this by introducing the EC 2+1 volume type, which delivers the efficiency of erasure coding, spreading volume data across as few as three storage nodes. This configuration is beneficial for disaggregating storage.