With Off Module Power lose protection, fault LEDs stay on for troubleshooting, M.2 NVMe power disable feature, and un-authorized access thief and hacker deny – SED suppor
Areca Technology Corp. launches the entry level NVMe hardware RAID adapters ARC-1686 to offer 2/4/6 X M.2 slots along with advanced features.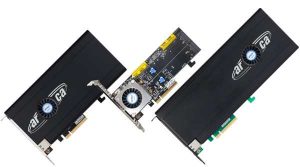 Entry level NVMe RAID adapter build on hardware
This ARC-1686-xNOD series is based on Broadcom SAS3908/ SAS3916 x8 Raid on Chip (RoC). It raised the standard to high performance level by adopted 1.6GHz dual core ROC processor, outstanding PCIe 4.0 x 8 host interface and 12Gb SAS/SATA/NVMe devices bus interconnection. Damage in a software RAID is considered as the consumption of massive computation and memory bandwidth on the host. The ARC-1686 supports both 2280 and 22110 form factor NVMe drives and combines them on a tri-mode hardware RAID adapter to maximize I/O performance for database applications and streaming digital media environments. With a single ARC-1686-xNOD RAID adapter system integrators can take advantages of 2/4/6 x PCIe Gen 4.0 M.2 x2/x4 NVMe drives or 6Gb M.2 SATA SSD drives support RAID level 0, 1 (simple/ multi mirroring), single disk (single/dual/triple) or JBOD.
Entry level NVMe RAID adapter with enterprise features
Off Module Power (OMP) lose protection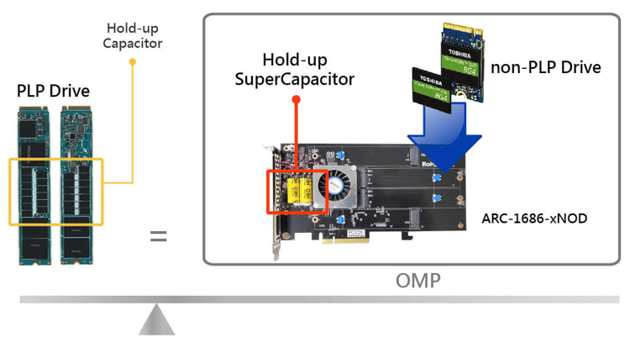 An enterprise storage needs to ensure data integrity in the event of power lose and system crash. The Power Lose Protection (PLP) is hardware and firmware solution on the ARC-1686-xNOD to ensure that NVMe SSD integrity is maintained when a power loss event occurs.
Fault LEDs stay on for troubleshooting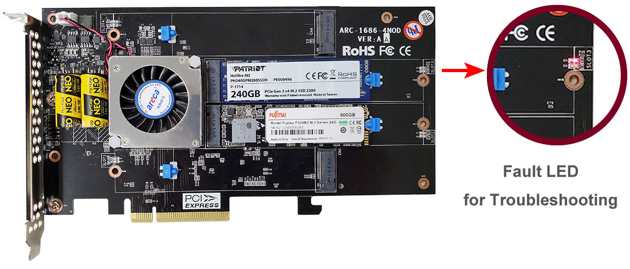 On-board supercapacitor module keeps M.2 fault LEDs status to identify failed drive when ARC-1686-xNOD RAID adapter removes from system PCI-e slot.
M.2 NVMe power disable feature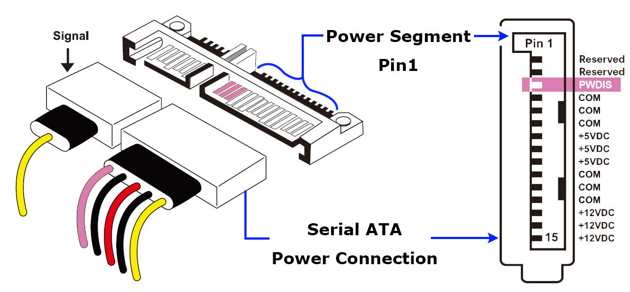 The power disable feature is asserted by the controller ROC to shut off 3.3V power to the M.2 slot. To complete M.2 NVMe drive to be similar specification as SATA drive by send an electricity power cycle to NVMe drive as a testing function automatically to make a judgment that drive can be indeed failed or re-used. Need no to send a technician to do 'power down' and 'power on' manually. This feature is similar as power disable feature – disk cold boot management feature which introduced SATA 3.3 – February 2, 2016.
Un-authorized access thief and hacker deny – SED support
The ARC-1686-xNOD RAID adapter firmware security function together with SED secures data from un-authorized access. Protection is achieved by SED NVMe drive that automatically and continuously encrypts data on the drive without user interaction.
Click to enlarge